Protect, Preserve, & Enhance Your Vision
Eye exams are about so much more than assessing your eyesight. When you visit Mt. Tam Optometric Center for an eye exam, we go above and beyond to ensure we improve not only your vision but your life, too.
Through diagnostic equipment, years of expertise, and constant investment in research and training, our team is prepared to assist you in whatever ways you need.
Request an Appointment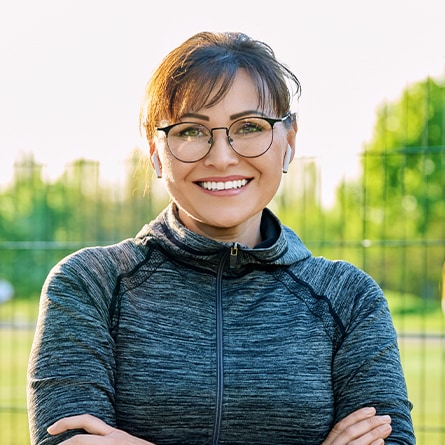 Why Are Eye Exams Important?
During an eye exam, we conduct several assessments to get a complete look at not only your eye health but your overall health. Because many eye conditions develop with time, it's essential to keep up with a regular exam schedule to protect your vision and preserve your health.
Some common problems we can detect during an eye exam include:
How Often Do You Need an Eye Exam?
Although one exam a year is the norm supported by most insurance programs, we know that no 2 patients are alike. We will always take the time to get to know you and your individual needs so that we can tailor the exam frequency to best suit your needs.
What to Expect During Your Eye Exam
Your eye exam will always be tailored to your individual needs. Our exam starts with the filling out of a questionnaire about your general health, which can be done online before your appointment. Our staff will then take you through a series of tests designed to tell us what your prescription is and why, as well as the state of health of your eyes and your visual system.
The doctor will then fine-tune your glasses prescription and help you determine which of the many designs of glasses or contacts would best fulfill your needs. Once all of your questions have been answered, the doctor will review the test results relating to the health of your eyes.
If anything of importance is found, the doctor will explain the condition in-depth, including any additional testing or treatments that are recommended. Patients should expect to spend at least 45 minutes going through the entire process.
Is it Time for Your Next Eye Exam?
Our team is here and ready to help your vision excel. Book your next eye exam today!
Request an Appointment
Our Location
Mt. Tam Optometric Center is located in San Anselmo, on the corner of Suffield Ave. and Sir Frances Drake Blvd. If you are having trouble finding us, please give us a call!
Our Address
1604 Sir Francis Drake Blvd.

San Anselmo

,

CA

94960
Our Hours
Monday

:

By Appointment Only

Tuesday

:

By Appointment Only

Wednesday

:

By Appointment Only

Thursday

:

By Appointment Only

Friday

:

By Appointment Only

Saturday

:

By Appointment Only*

Sunday

:

By Appointment Only


*Includes the first and third Saturday of the month
Request an Appointment