Quality Eye Care When You Need It
An abrasion, a piece of grit in the eye, trauma to the face, pink eye, double vision, or a sudden loss of vision are all eye emergencies that can happen without warning. Knowing where to go can save your sight when these situations occur.
Never ignore an eye-related injury or symptom—the risk of long-term vision loss isn't worth the inconvenience of contacting us. Contact us immediately during business hours via text or call at 415-453-8906 if you experience an eye emergency.
If it is after hours, call the number and follow the instructions for an emergency by hitting 2 and the # sign. Leave a message with your name, your contact number, and what is going on. Dr. Frank will be contacted and get back to you in a timely manner.
It is also good to know what your health insurance is, what pharmacy you prefer to work with, and their phone number for when Dr. Frank calls you back. If you do not get a prompt call back or your symptoms are severe, we encourage you to go to the emergency room immediately.
Request an Appointment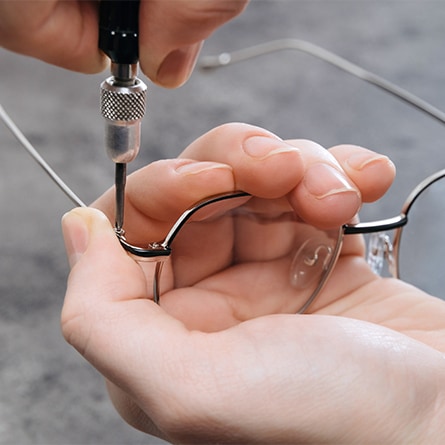 What Is an Eye Emergency?
An eye emergency is a situation where your eye health and vision are at risk, leading to potential vision loss. Visiting a medical professional is crucial in emergencies. Even a seemingly insignificant injury, like a scratch to the eye's surface, can lead to serious complications.
Common examples of eye emergencies include:
Blunt trauma
Burns
Chemical exposure
Cuts
Foreign objects in the eye
Scratches
What to Do In an Eye Emergency
If possible, flush the eyes with cool water for several minutes, especially if experiencing a chemical splash.
It can be tempting, but don't attempt to remove an object stuck in your eye, do not rub or put pressure on the eye, and do not use any medication without a doctor's approval, as serious eye damage and potential long-term vision loss can occur.
Here Whenever You Need Us
You never know when an emergency might happen, but you can know where to go. We're always available to help if you experience an eye emergency. Contact us or visit your nearest emergency room for treatment—your vision is precious.
Request an Appointment
Our Location
Mt. Tam Optometric Center is located in San Anselmo, on the corner of Suffield Ave. and Sir Frances Drake Blvd. If you are having trouble finding us, please give us a call!
Our Address
1604 Sir Francis Drake Blvd.

San Anselmo

,

CA

94960
Our Hours
Monday

:

By Appointment Only

Tuesday

:

By Appointment Only

Wednesday

:

By Appointment Only

Thursday

:

By Appointment Only

Friday

:

By Appointment Only

Saturday

:

By Appointment Only*

Sunday

:

By Appointment Only


*Includes the first and third Saturday of the month
Request an Appointment