Relieving Dry, Irritated Eyes
For many Americans, dry eyes can be an uncomfortable but common experience. Over 16 million Americans live with chronic dry eyes, dealing with stinging eyes, blurry vision, and fatigue. If you have dry eye, you don't have to live with this condition.
Visit Mt. Tam Optometric Center for a dry eye evaluation. We can help you enjoy long-term comfort.
Request an Appointment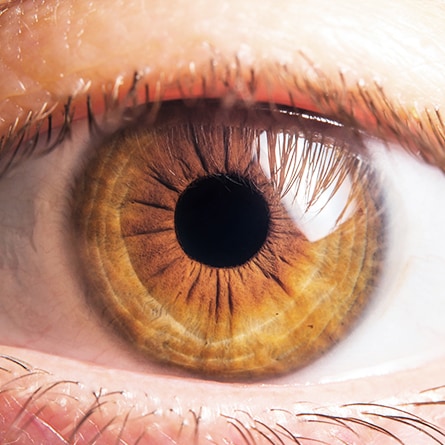 Dry Eye & Why It Happens
Dry eye is a common condition where your tears cannot effectively hydrate your eyes. You may experience several uncomfortable symptoms when you have dry eye, such as blurry vision, eye fatigue, watery eyes, redness, or a stinging, burning sensation in the eyes.
Dry eye is a multifactorial condition, meaning there can be several reasons for developing it. When describing dry eye, we often refer to what we call the dry eye cycle. Chronic dry eye is basically a chronic inflammatory condition. As long as the eyes are inflamed, they can suffer from insufficient tear production, increased tear evaporation, or a combination of both. This, in turn, can affect the tear film, which is responsible for keeping your eyes healthy and protected.
Your tear film is made of 3 layers (mucus, water, and oil) that work together. The mucus layer helps tears spread across the eye's surface, the water layer hydrates and protects against bacteria, and the oil layer helps prevent your tears from evaporating too fast.
When your tear film has trouble, you may experience dry, irritated eyes.
Our Dry Eye Evaluation
During your evaluation, we go through an in-depth history about your dry eyes and any related conditions. We will also go over what you have tried for relief, including both what hasn't worked and what may have helped. We will then perform a thorough exam of the front of your eyes and the surrounding tissue.
Your exam may include a video analysis of your eye's structure and its tear layer, a determination of your tear break-up time, infrared photography of your meibomian glands, and an evaluation of your meibomian gland health via artificial intelligence.
We will compile all the information we collect and tailor a treatment plan for you to help break you free from the dry eye cycle and help your eyes heal—so they can do what they are meant to do.
Our Dry Eye Treatments
It can feel like there is nothing you can do about your dry eyes, but we offer numerous treatments at our clinic. We can tailor a treatment or combination of treatments for your needs after identifying the cause of your symptoms.
Your dry eye treatment may include prescription eye drops, hygiene support, meibomian gland support, OptiLight by Lumenis, and a variety of over-the-counter options.
Live Comfortably
Comfortable vision and hydrated eyes are possible with help from our team. We can diagnose the cause of your symptoms and recommend a customized treatment plan to meet your dry eye needs. Relief is available, no matter what treatment you receive.
Request an appointment and see how we can help relieve your dry eye symptoms.
Request an Appointment
Our Location
Mt. Tam Optometric Center is located in San Anselmo, on the corner of Suffield Ave. and Sir Frances Drake Blvd. If you are having trouble finding us, please give us a call!
Our Address
1604 Sir Francis Drake Blvd.

San Anselmo

,

CA

94960
Our Hours
Monday

:

By Appointment Only

Tuesday

:

By Appointment Only

Wednesday

:

By Appointment Only

Thursday

:

By Appointment Only

Friday

:

By Appointment Only

Saturday

:

By Appointment Only*

Sunday

:

By Appointment Only


*Includes the first and third Saturday of the month
Request an Appointment