Avoid Unnecessary Irritation from Your Digital Devices
The average American worker spends 7 hours on their computer daily, putting them at risk of digital eye strain. You've likely had digital eye strain before, even if you didn't know it—experiencing headaches, tired eyes, and a sore neck. With how often we rely on our phones, computers, and tablets, digital eye strain is a rising problem.
Visit us in San Anselmo, and we can discuss your digital habits. Our team is here to help you use your digital devices without worrying about eye strain.
Request an Appointment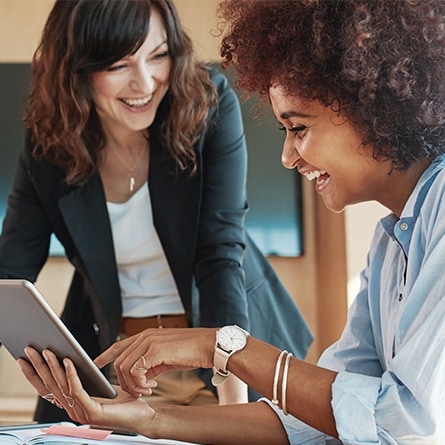 Preventing Digital Eye Strain
While resting your eyes can help when they feel tired or strained, this isn't always possible in the middle of the day. We can recommend several ways to avoid future eye strain when using your digital devices.
The following changes to your digital habits can help prevent eye strain:
Avoid glare. Avoid incoming glare to prevent eye strain. Keep your digital devices away from overhead lighting & sunlight to reduce your risk of glare.
Blink frequently. It's easy to forget to blink when using digital devices. Setting reminders to blink can help keep your eyes hydrated.
Set up your workstation properly. Have your computer screen an arm's length away, sit in a comfortable chair where your feet touch the floor, & keep your screen below eye level to improve your comfort.
Sit properly. Proper posture can help avoid discomfort. Sit straight up with your head & neck aligned with your body.
Use the 20-20-20 rule. This rule can help give your eyes a needed break. Take a 20-second break every 20 minutes to look at something at least 20 feet away.
If the above does not solve your problems, we advise an eye exam because:
Your prescriptions may have changed.
You may be trying to perform a visual task where the design of your correction is causing an issue.
You may be dealing with an underlying dry eye issue that is exacerbated by computer use and makes it harder to see what you are looking at.
You Can Use Your Digital Devices Comfortably
You don't need to deal with headaches and other digital eye strain symptoms every time you use your computer or phone. We can recommend ways to prevent this irritation after reviewing your digital habits. Request an appointment, and we can determine the cause of your symptoms.
Request an Appointment
Our Location
Mt. Tam Optometric Center is located in San Anselmo, on the corner of Suffield Ave. and Sir Frances Drake Blvd. If you are having trouble finding us, please give us a call!
Our Address
1604 Sir Francis Drake Blvd.

San Anselmo

,

CA

94960
Our Hours
Monday

:

By Appointment Only

Tuesday

:

By Appointment Only

Wednesday

:

By Appointment Only

Thursday

:

By Appointment Only

Friday

:

By Appointment Only

Saturday

:

By Appointment Only*

Sunday

:

By Appointment Only


*Includes the first and third Saturday of the month
Request an Appointment