Protecting Your Child's Vision
Approximately 25% of Americans have myopia, living with blurry vision. This condition commonly develops in childhood, where it can worsen for years. If your child has myopia, this condition can progress without them noticing.
Visit us in San Anselmo, and we can help protect your child's vision and eye health from myopia progression. Our team is here to help diagnose and treat this condition as early as possible.
Request an Appointment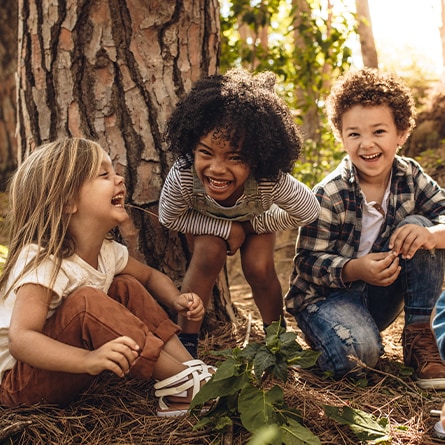 What Is Myopia?
Myopia is a common refractive error many patients develop. It causes faraway objects to look blurry while closer objects appear clear. Children and adults affected by myopia may need to wear prescription glasses or contact lenses, and myopia can increase a person's risk of other eye conditions during adulthood.
Myopia occurs when the eyes are too long or the cornea has a steep curve, affecting how light focuses as it enters the eye. Incoming light lands in front of the retina when it should focus on the retina.
Other factors can influence myopia development, including:
What Are the Risks of Myopia Progression?
Myopia progression can occur because your child's eyes continue to elongate as they grow. Myopia development typically begins in childhood and stabilizes in early adulthood (with rare cases continuing into adulthood).
Because eye growth means that myopia can progress with time, a mild case of myopia can worsen. Severe myopia is also known as high myopia.
Children with myopia or other vision problems can experience delays in reading or other academic skills, difficulty with social interactions, and poor self-esteem. Your child may also have fewer and less desirable options for vision correction later in life if their myopia is not controlled early.
Additionally, high myopia increases the risk of several eye conditions in adulthood, including:
Our Myopia Control Treatments
While myopia can worsen, specialized treatments can help slow this progression. With time, we can help your child avoid heavier prescriptions as they grow.
Myopia treatments include low-dose atropine drops, multifocal contact lenses, orthokeratology, and progressive eyeglasses.
Myopia Progression Is Treatable
Approximately 40% of Americans have myopia, up from 25% in the 1970s. This condition commonly develops in childhood and worsens through the teenage years. When it continues to progress later in life, it is sometimes known as progressive or degenerative myopia. The sooner this can be diagnosed and treated, the better the possible outcome.
Myopia can seem insignificant, but this condition can worsen with time and put your child's vision at risk. Untreated myopia can lead to heavy eyewear prescriptions and an increased risk of eye disease. Visit us for an appointment, and we can help slow myopia progression.
Request an Appointment
Our Location
Mt. Tam Optometric Center is located in San Anselmo, on the corner of Suffield Ave. and Sir Frances Drake Blvd. If you are having trouble finding us, please give us a call!
Our Address
1604 Sir Francis Drake Blvd.

San Anselmo

,

CA

94960
Our Hours
Monday

:

By Appointment Only

Tuesday

:

By Appointment Only

Wednesday

:

By Appointment Only

Thursday

:

By Appointment Only

Friday

:

By Appointment Only

Saturday

:

By Appointment Only*

Sunday

:

By Appointment Only


*Includes the first and third Saturday of the month
Request an Appointment